Cutting patterns in preparation for sewing is definitely my least favorite sewing chore but its necessary. So every time I can read up on and think about better ways to get it done I do. And today I'm sharing some of those time (and sanity) saving methods with you in case you're in the same boat.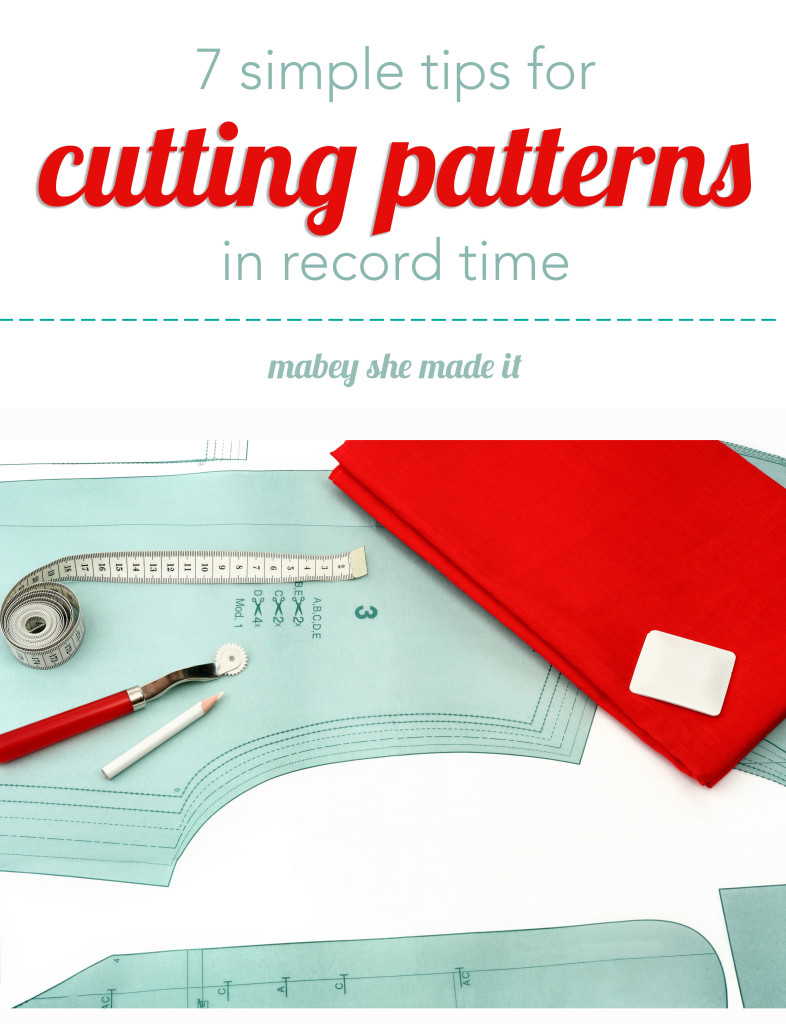 Tips for Cutting Patterns in Record Time
Use selvage edges for things like pocket tops or seams that you would have otherwise had to finish
I don't do this often, but sometimes its such a time-saver. And its a double time saver since that's one more edge you don't have to finish later on.
Click Next for More Tips