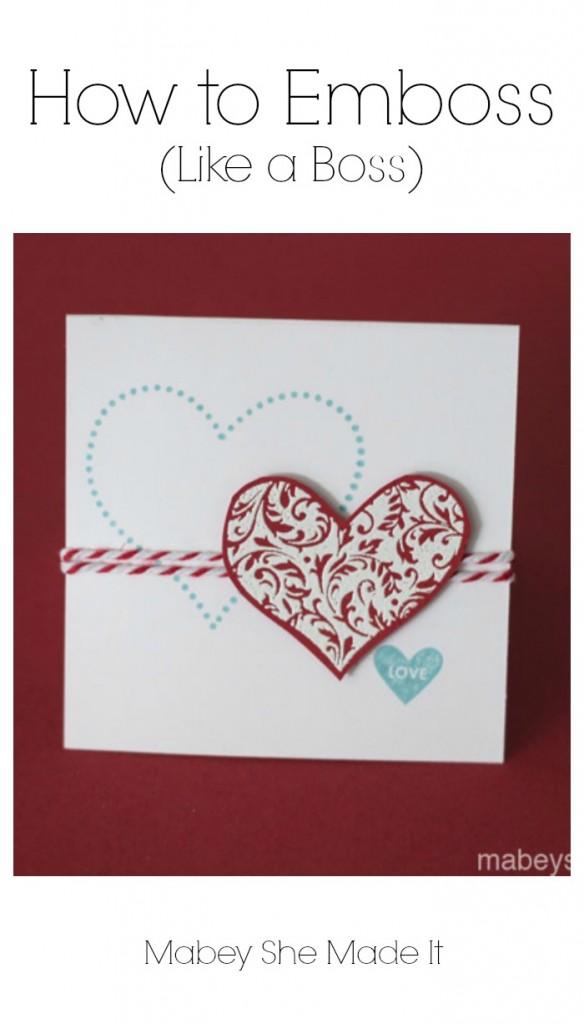 Good morning! Are you ready for another Valentine's day project that's really easy and will have you combining two hot trends right now? You're going to want to head over to Love, Pasta, and a Tool Belt to see how to create this fun watercolor print and be inspired by Emily's other awesome ideas.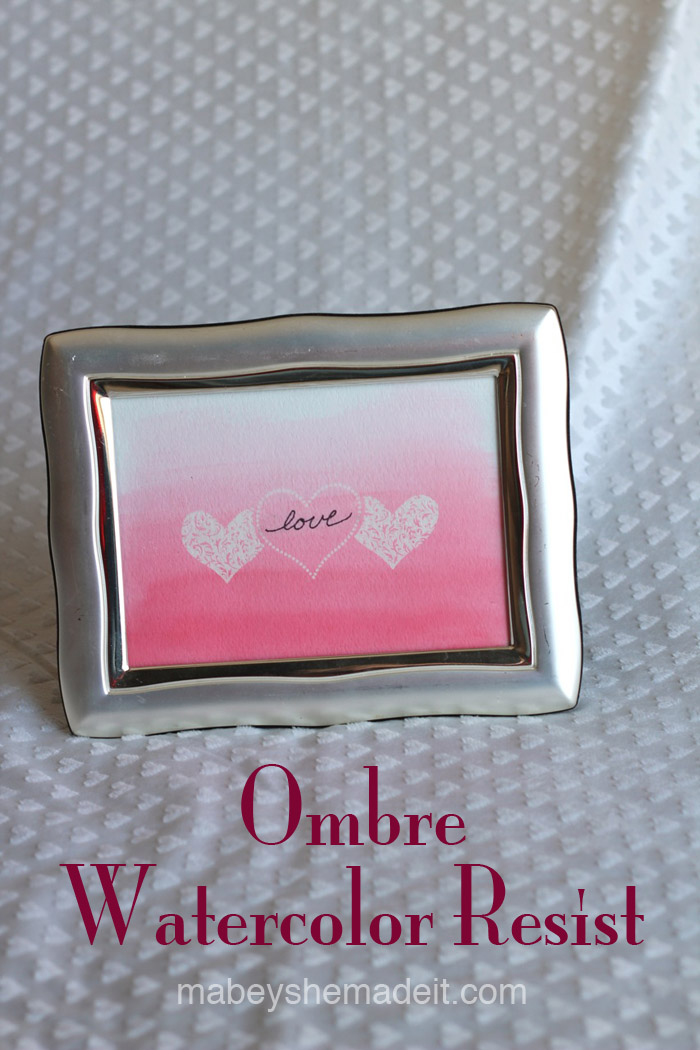 But before you go, you might want to brush up on your embossing technique if you haven't done it in a while. You're going to need it for this project.
To show you how, we'll emboss the heart on this cute little card and then you'll be ready for the Ombre Watercolor Resist.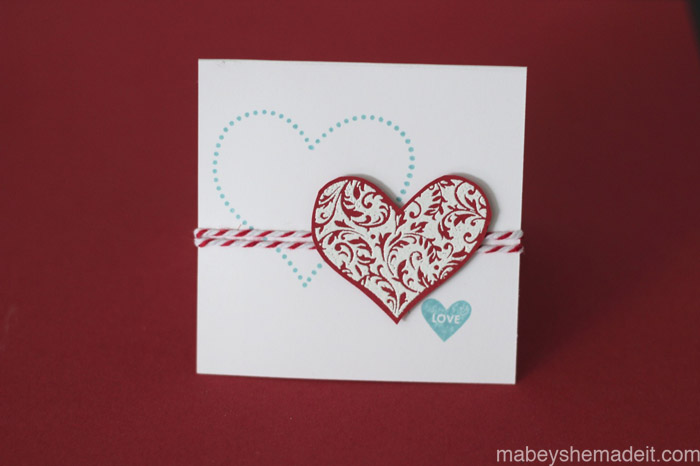 To start embossing you'll need: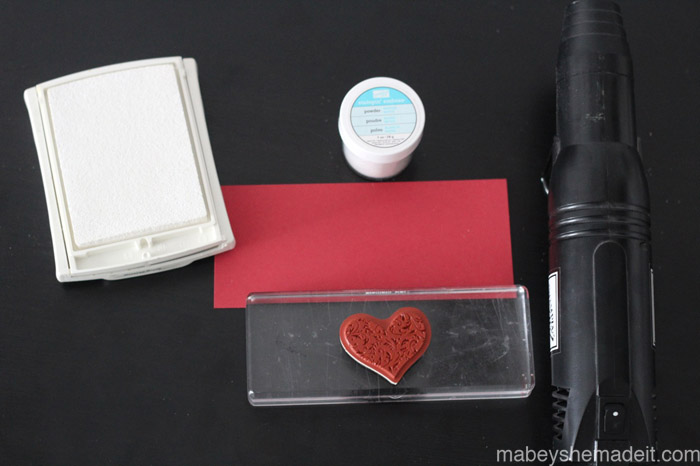 Card stock
White craft ink
Stamp set
White or clear embossing powder
Heat tool or hair dryer
To start:
Stamp your image in the craft ink on your card stock. Make sure the image is stamped cleanly to get a good embossed image.
Now while the ink is still wet, cover the image with your embossing powder. Go ahead and use lots so you're positive your image is covered good. Then pour anything that doesn't stick back into your container.
You may want to flick your card stock to get any stray powder around your image off–any flecks of powder still on your card stock will be permanent once you apply heat.
Now use your heat tool or a hair dryer on the LOW setting with high heat to heat the powder on your stamped image. As it heats up, the powder will melt and turn glossy. Can you see in this photo how half of the image is glossy and half is dull? Keep heating until all of it is glossy, but don't scorch your paper.
Let it cool, and you're ready to use your embossed image.
I used it to complete this cute love note with a couple other stamped images and some baker's twine. Super simple, but still impressive because of the embossing.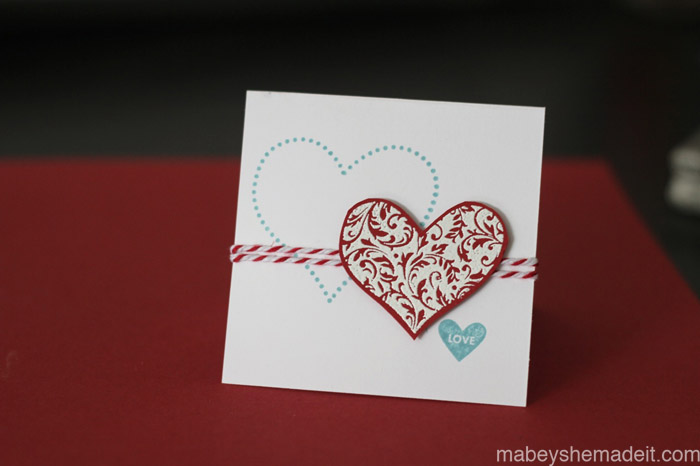 Now hurry on over to Love, Pasta, and a Tool Belt to put your new skill into action!