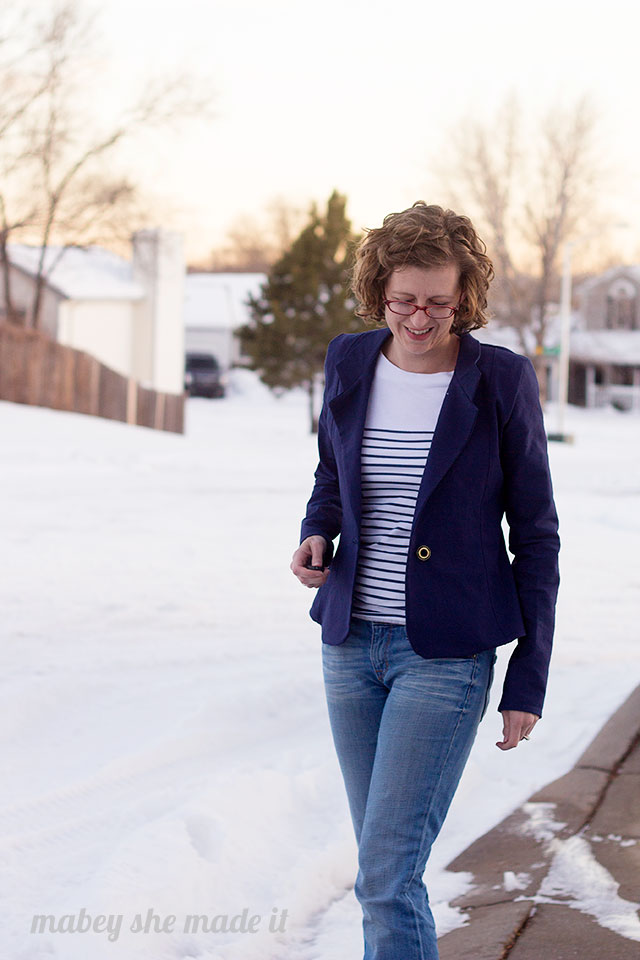 For a while now I've been wanting a navy blazer like Kate Middleton wore in the photo below. I love the classic styling of the blazer paired with a simple striped shirt underneath.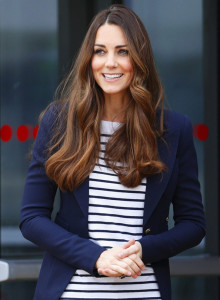 And since I've got the ability to sew for myself (and I got to be part of the Sew Yourself Some Love blog tour), I totally copied the look and made myself one.

A few months ago I made a striped shirt that is similar to Kate's–you might remember it from my
Birkin Flares
post and although its different, it gives the same effect.
Similarly, the blazer is different in several ways, but it gives the same effect. I used the Giverney Blazer pattern from Winter Wear Designs for the blazer, and I'm really happy with how it turned out. I don't typically wear jackets, but I wanted to make one and see if I wear it regularly.
I used a navy twill for the blazer and its nice and sturdy. I made the pattern as directed with one exception–I wanted it a little longer so I added two inches to the hemline. With that modification, I then had to take the back center seam in a bit to take out some of the added flare.
And I really like how it turned out. Its a classic silhouette and the overall fit is nice. And it helped me achieve the look I was going for which was what I wanted.
Giverney Blazer Details
Join us through the whole blog tour and don't miss a day!!!