With Maya turning two next week, I realized that it was finally time for me to talk about what I learned from my preeclampsia experience because I want to help others going through it if I can. I also didn't realize until just now that May is preeclampsia awareness month, so my timing looks intentional. I'm a pretty emotional person, so when I am faced with a situation I often want to internalize and deal with all the emotions surrounding me before I can talk about them with anyone else.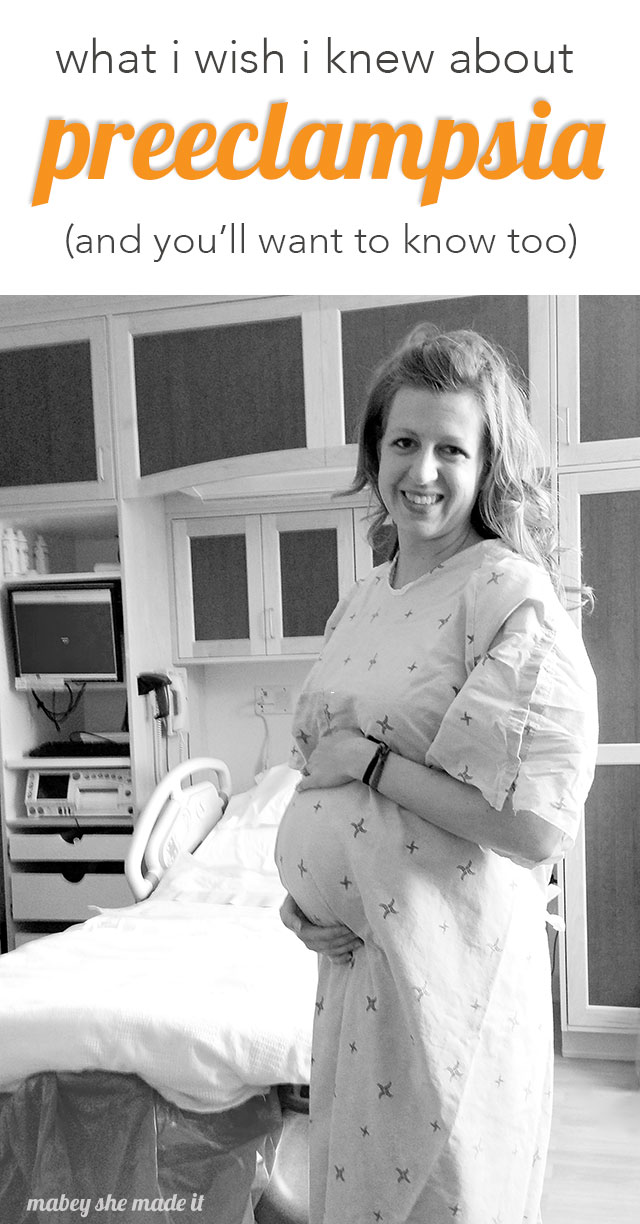 I am guessing you're here for one of two reasons: you've been diagnosed with preeclampsia or you're a regular reader at Mabey She Made It. If you've just been diagnosed, take a deep breath and know you're not alone. It took me quite a while to understand what was going on with my body and just how much care went into getting me and Maya through it safely.
My hope here is to share a lot of the things I've learned since my diagnosis that have helped me and will hopefully help you as well. Other than a brief definition of preeclampsia, the rest is my experience and understanding.
A lot of what you find online is either medical definitions/symptoms or actual birth stories that can scare the daylights out of you–but what I needed two years ago was someone who understood and could talk to me person to person. And while I'm not physically with you, I hope this post can provide you with some peace and some (non-medical) advice that helps you in this tough time.
Click Next to Continue