She's an accountant by day, mom of two girls, fabulous sewist, and pattern designer. Jen from A Jennuine Life is here with us sharing some of the best PDF sewing patterns for babies and toddlers. I love all her choices, and I'm going to have to get working on some of them. There are so many adorable patterns out there! (And I'm with Jen in that I haven't made a Geranium Dress yet, but every time I see one I want to make one…I'll get there!) So if you have girls, get ready to pin this fabulous resource!
+++++++++++++++++++++++++++++++++++++++++++
Hello there, Mabey She Made It readers! I'm so pleased to be able to join you so Lisa can spend a little extra snuggling time with her little girls. I met and got to know Lisa a little better when we were roommates at SNAP! Conference in Salt Lake City earlier this year.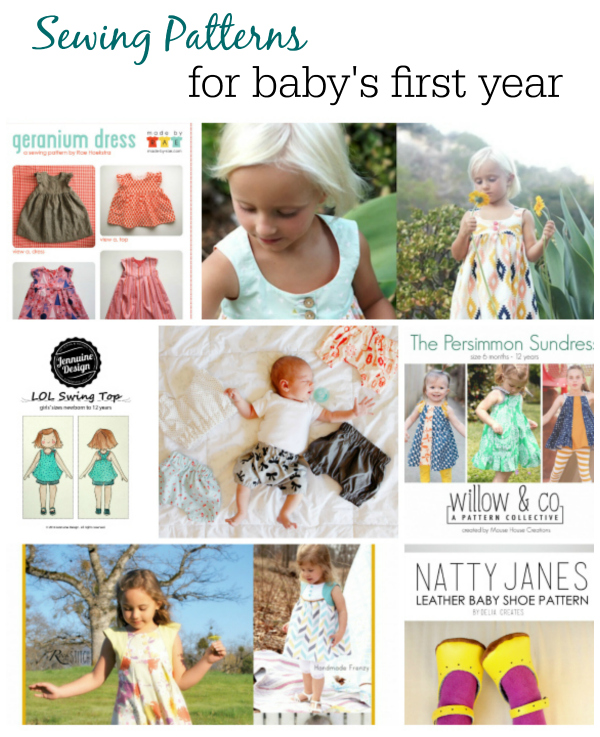 Since Lisa and I share a love of sewing, I thought a roundup of some of my favorite sewing patterns that can see baby through her first year would be fun. I'm sure you can see these are all patterns to sew for little girls – I also have only girls with my five and two year olds Arden and Hadley.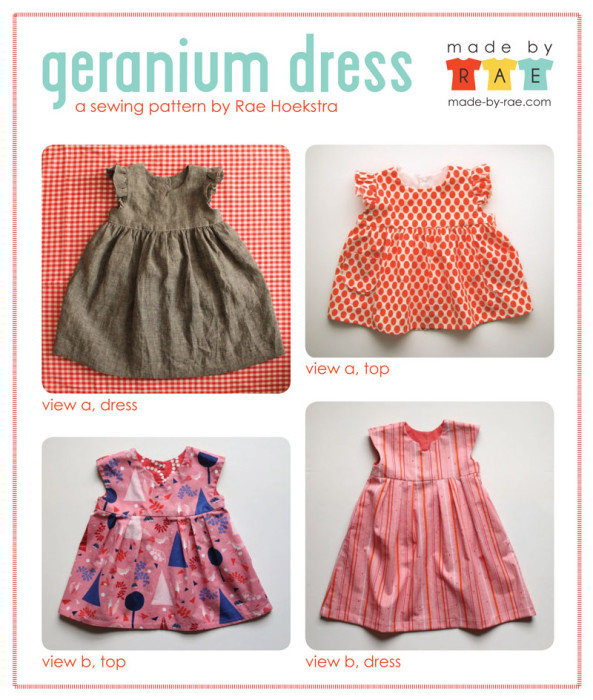 Beginning at the top left of the collage is the tried and true Geranium Dress by Made by Rae for sizes newborn through 5T and 6-12. Shockingly, I have not made a Geranium… yet. I love the classic and adaptable shape of this dress and who doesn't love a cute flutter sleeve. Bonus – the Little Geranium Dress is a free pattern for 0-3 Months.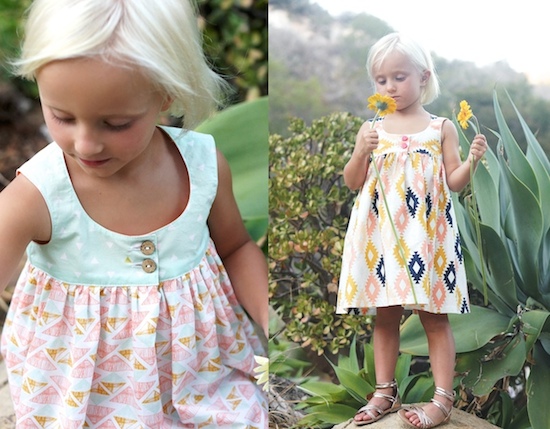 Next up is a newly released pattern by Caila Made – the Desert Rose for 3 months through 8 years. I was a pretester for this pattern, meaning I made up the bodice and let Caila know if the grading was on track. I have a few bodices in my sewing queue to finish up and turn into adorable dresses for my girls!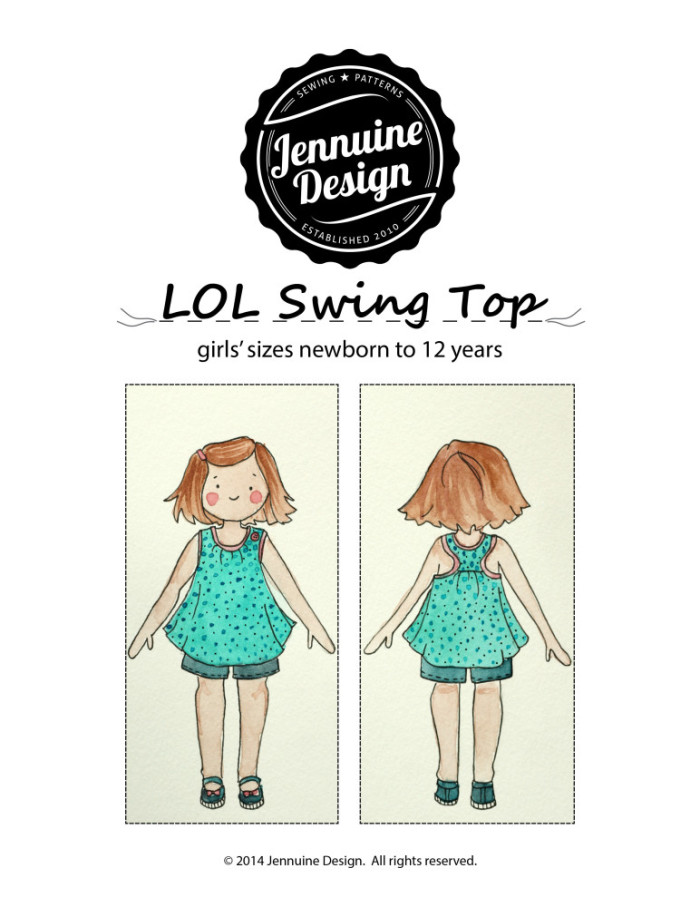 Then there's a pattern which is very near and dear to me. The LOL Swing Top is my own pattern I just released for sizes newborn through 12 years. It works in both knits and woven and let me tell you – it's super adorable on the little newborns!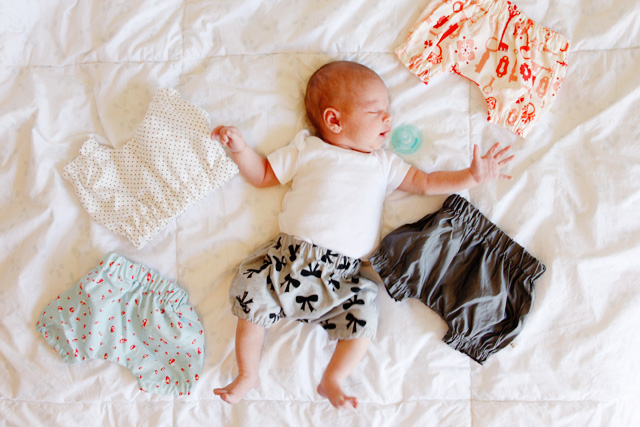 How 'bout a cute free Baby Bloomers pattern? See Kate Sew shared this sweet pattern with her readers. My girls are too big for this pattern, but I can still appreciate them!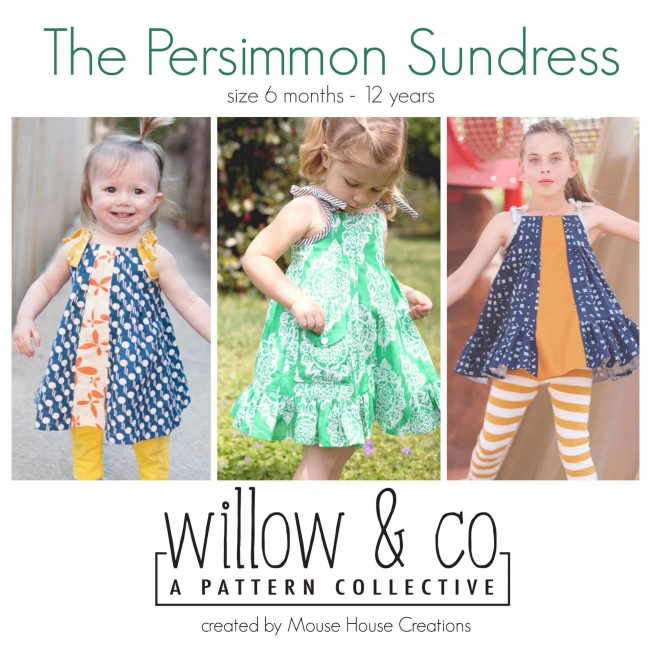 If you sew and use PDF patterns, you can't have possibly missed Mouse House Creations or Willow & Co pattern collective. Hayley designed this adorable Persimmon Sundress for sizes 6 months through 12 years. I've made a Persimmon transformed into a romper by mashing it up with the Clover shorts, another Mouse House Creations/Willow & Co. pattern.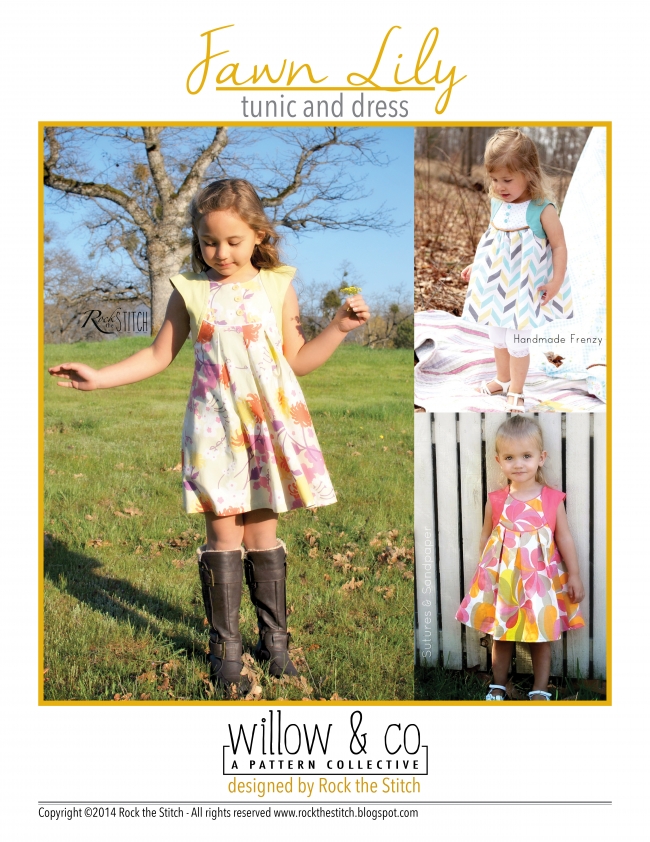 I'm also a huge fan of the Fawn Lily Tunic & Dress by Rock the Stitch for Willow & Co for 3 months through 12 years. I was a tester for the Fawn Lily and my only regret is that I haven't made the time to make many, many more! The options are generous, and the sleeve construction is a fun magic trick – Presto!
Let's not forget those adorable baby tootsies! Delia Creates designed these Natty Jane leather shoes for newborn through 18 months. I was almost heartbroken when these were released and my girls were way outside of the size range. Because they are just so. stinkin'. cute!!
I love sewing for my girls, but there's the extra cuteness factor for sewing for baby's first year. Hopefully, some of these patterns will spark an idea for Lisa or one of you to sew for your tiny sweet girls!