We're down to the last couple of guest posts here at Mabey She Made It–the past few months have flown by! Today's guest is Abby, and she's fabulous. Not only is she great at what she does (check out her cross-stitching) she's also sweet and fabulous. And today's project is quick AND fun to wear!
+++++++++++++++++++++++++++++++++++++++++++++
Hi, everyone! I'm so excited to be here! Lisa is awesome and I stay in awe of her talent. My name is Albion, but most people call me Abby. My blog is Albion Gould and I write about craft, cross stitch, DIY, recipes, and attempts at style. I have four young daughters who make frequent appearances, too.
Halloween is one of my favorite holidays and I absolutely love decorating for it. I don't usually wear anything fun, though, which I decided to rectify this year. My ghost headband is perfect for that fairly subtle extra Halloween touch.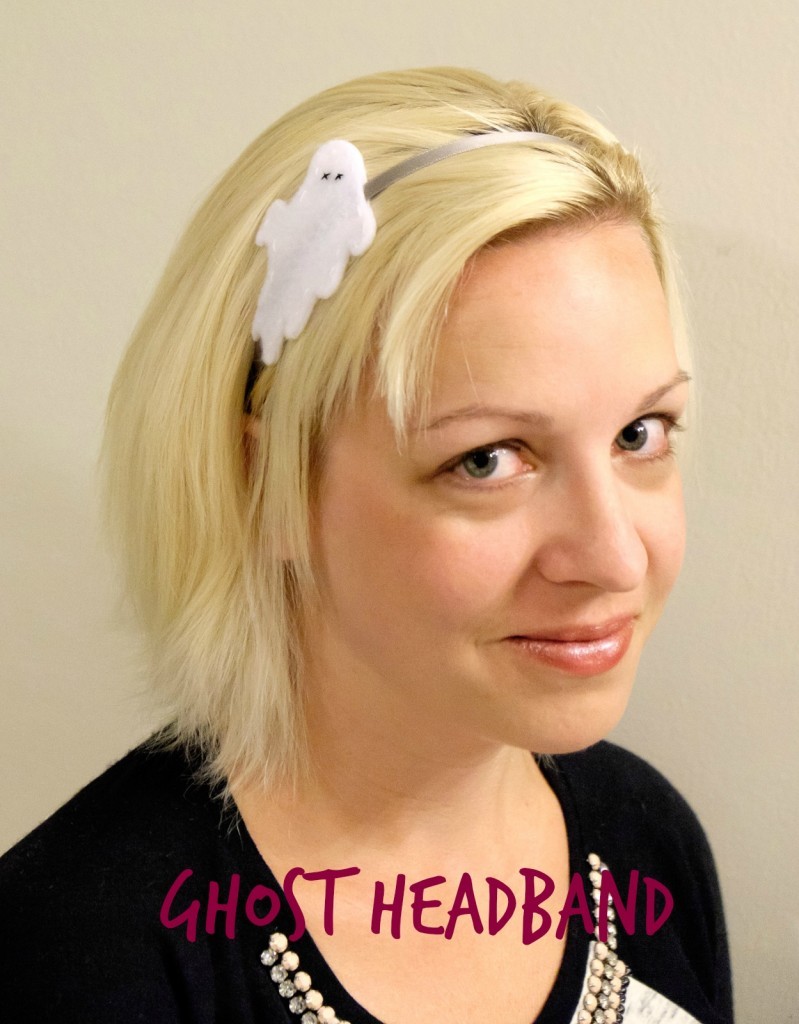 You will need:
Iron the interfacing onto your felt.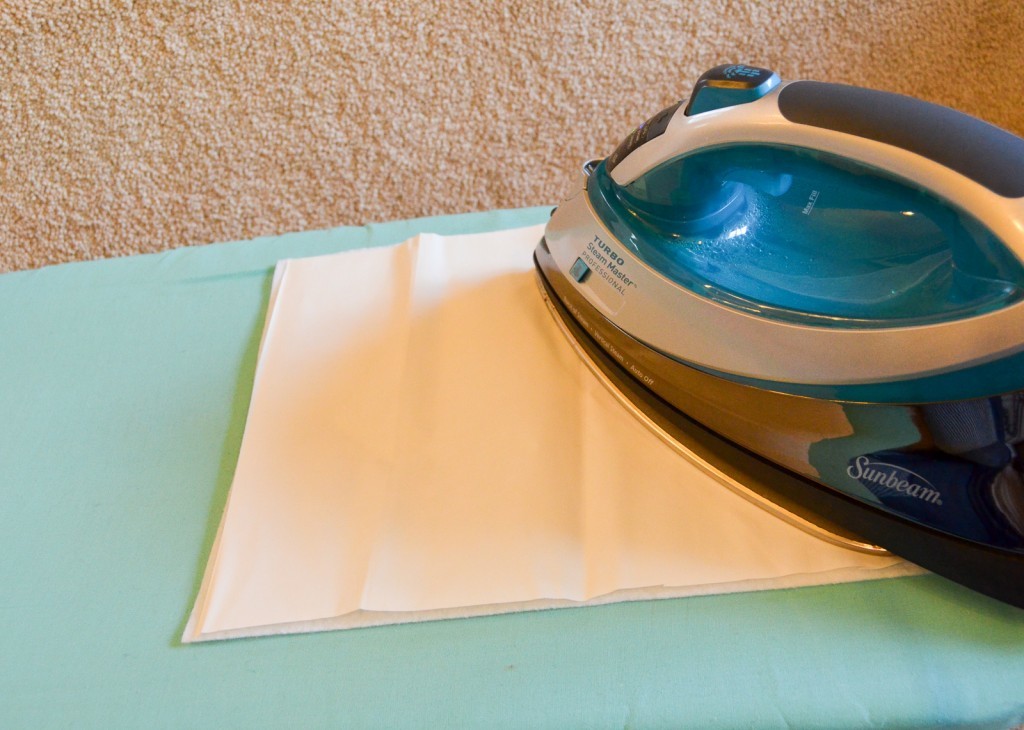 Cut out your ghosts, however you choose. I used my Cricut. You will need two ghosts that mirror each other.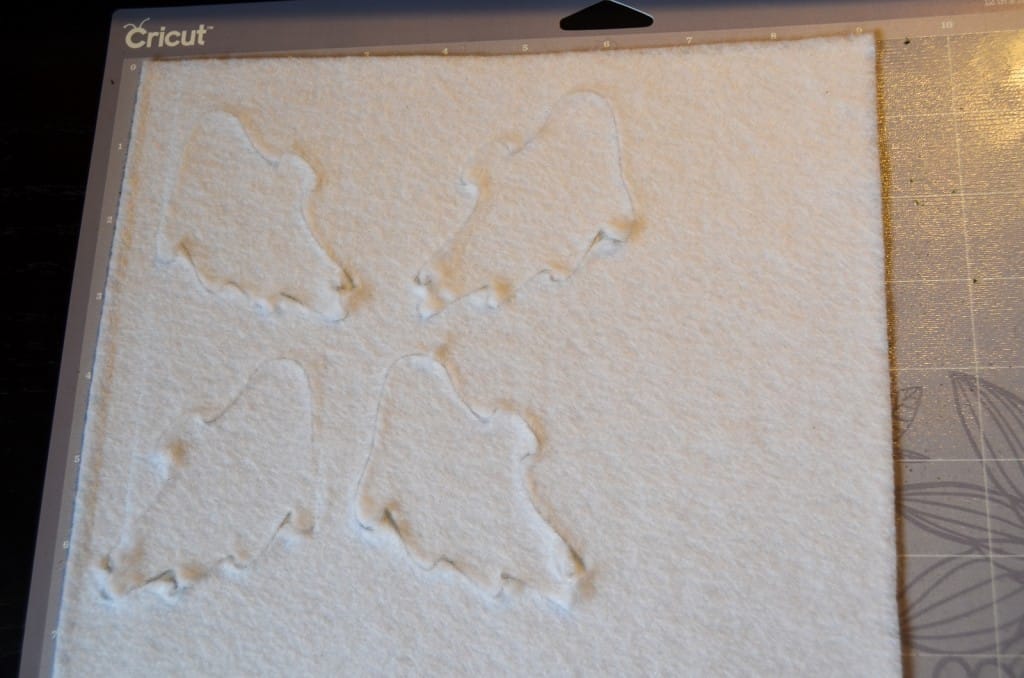 Once they're cut, grab your black thread and stitch two eyes onto one of the ghosts. I used small cross stitch stitches.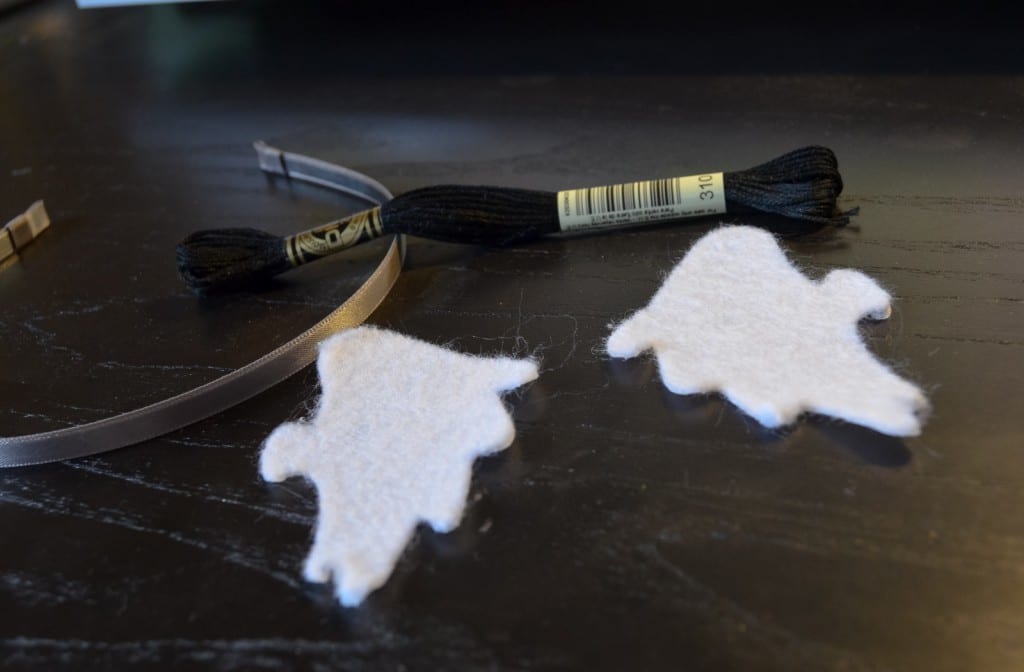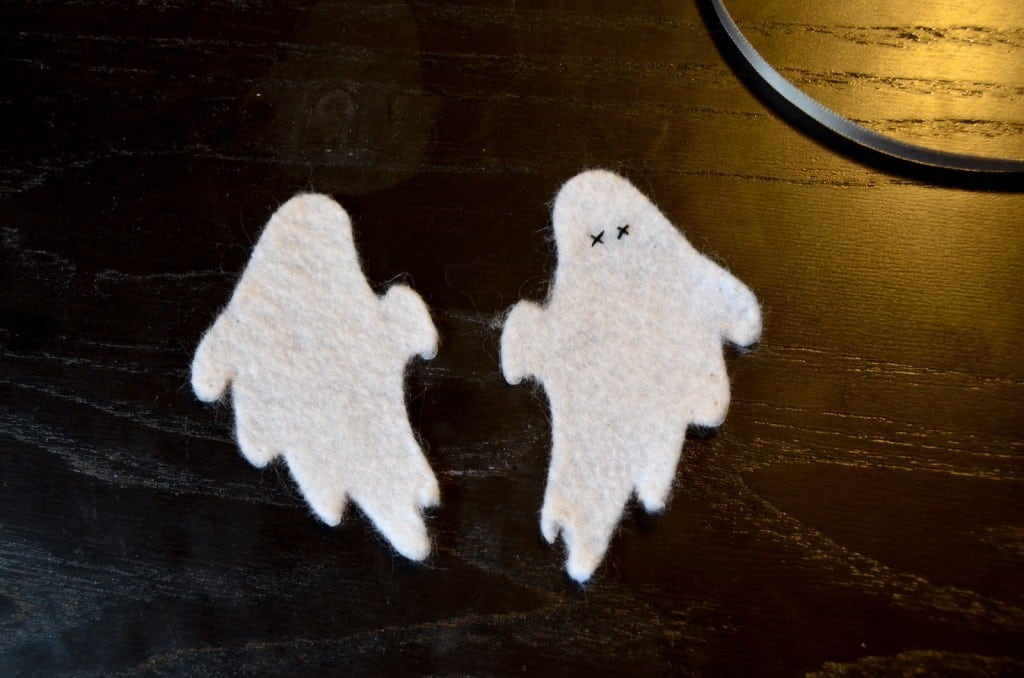 Place the ghosts back to back, so that the interfacing is touching. Using your white thread, make small stitches around the outside. Leave a space to slide the headband through.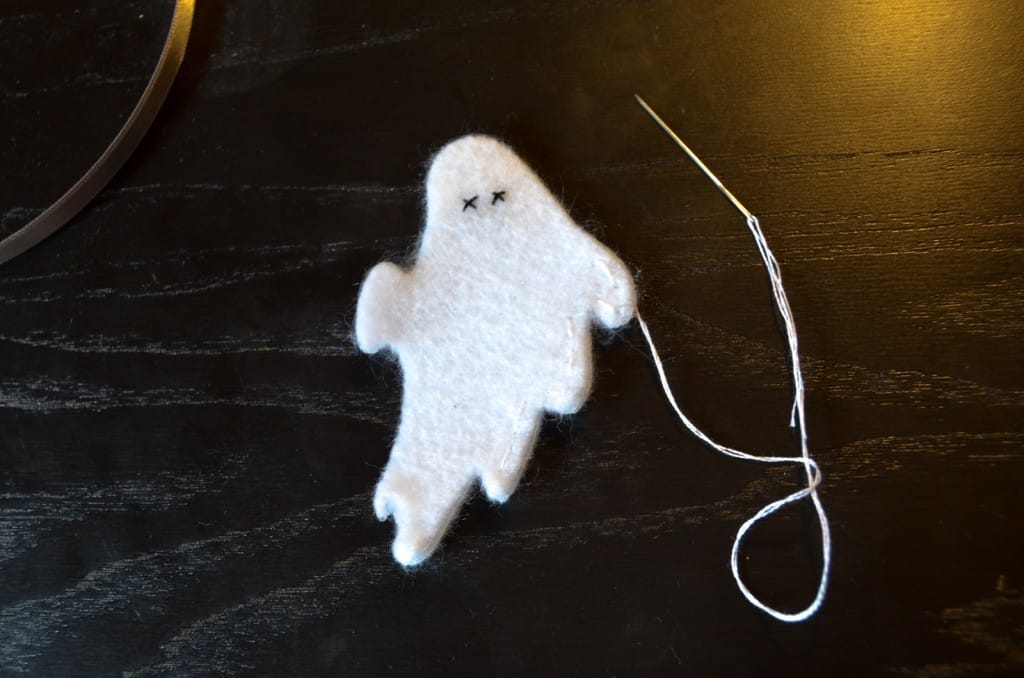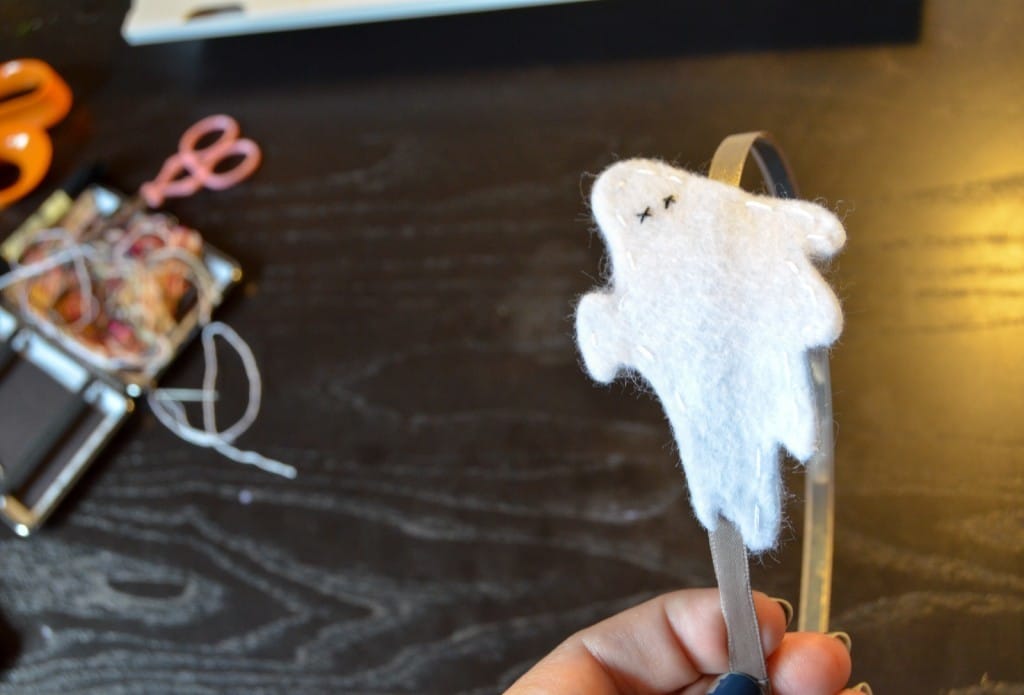 Your super easy ghost headband is finished! I love how fun it is and plan on wearing mine straight through to Halloween! 🙂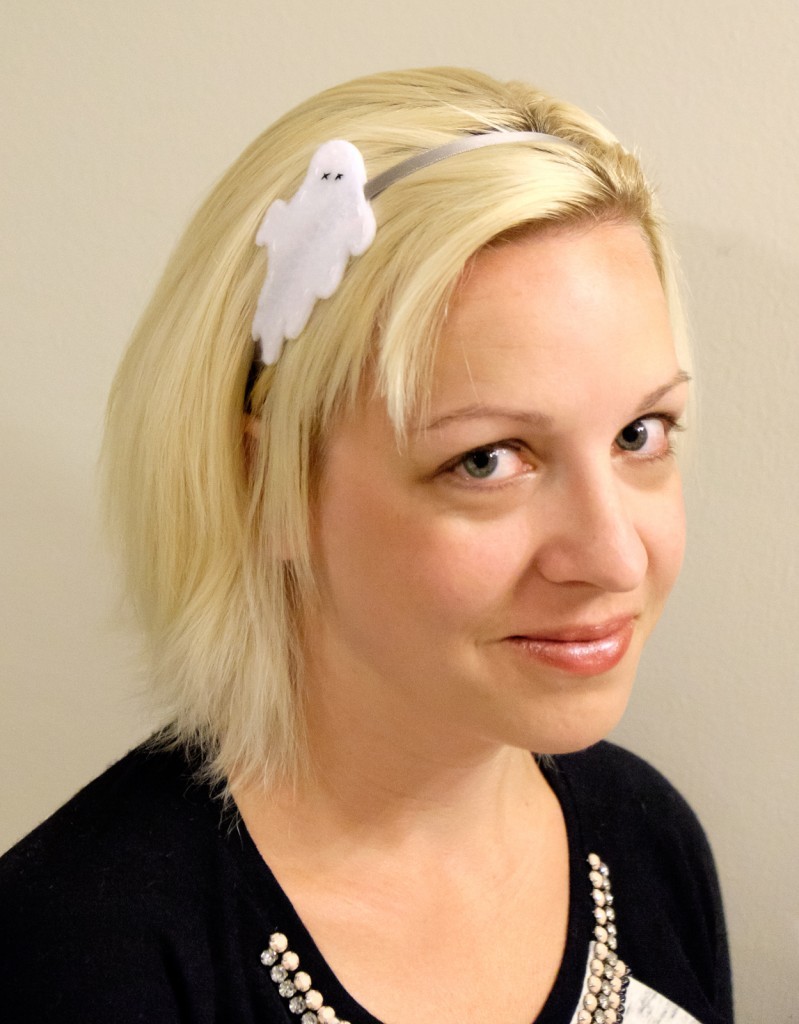 I enjoyed sharing my ghost headband with you. Thanks for having me, Lisa!