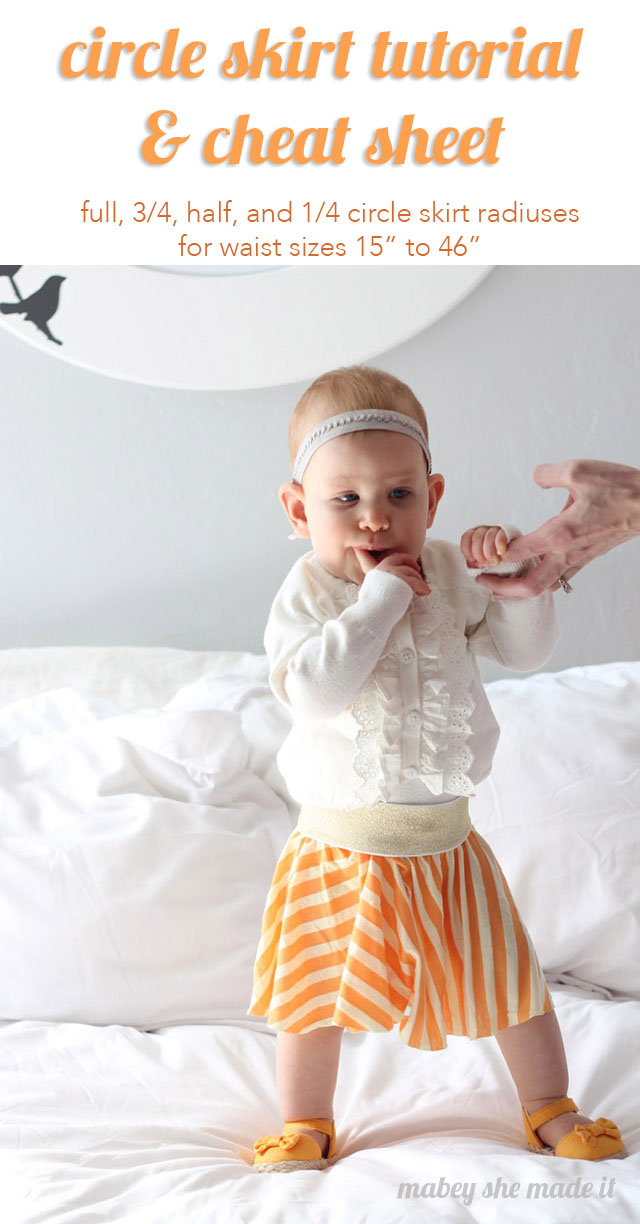 It's so fun when you find a cute and amazing skirt that you can make in almost no time at all. A circle skirt is so much fun and there's really not much to it! And once you make your first circle skirt you'll wonder why you never made one before.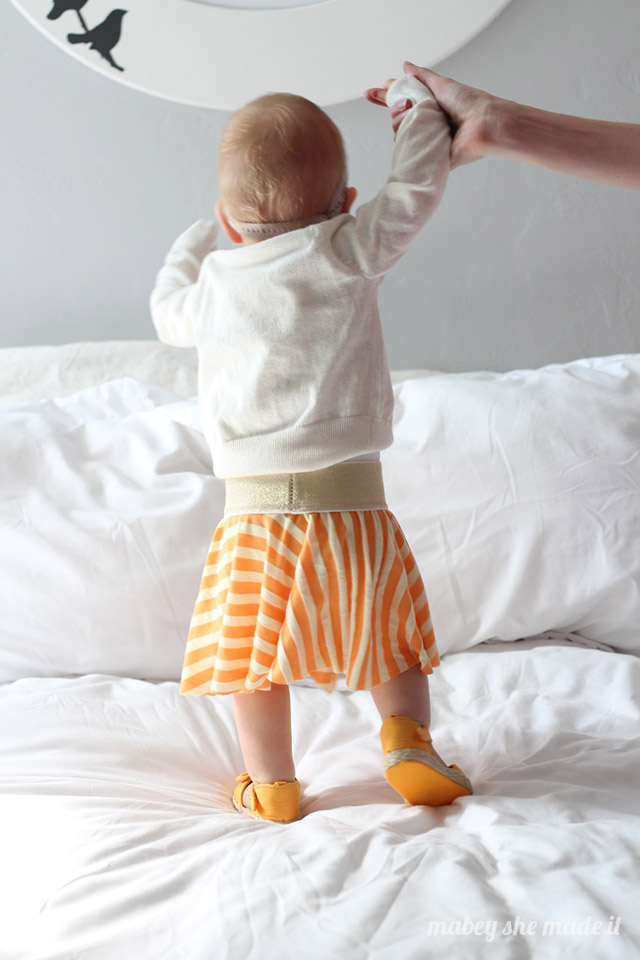 This photo was taken last year, but I couldn't resist using them to share this tutorial with you–she's just so tiny and cute!
Today I'm sharing what a fun and easy project circle skirts really are–even if you don't sew much! The worst part of making a circle skirt is the math–math isn't my strong suit and often acts as a deterrent if you're also not the best at it.
So I did something for you: I made a cheat sheet with full circle, 3/4 circle, half circle and 1/4 circle measurements already done for you. Click Next for the Supplies and Cheat Sheet