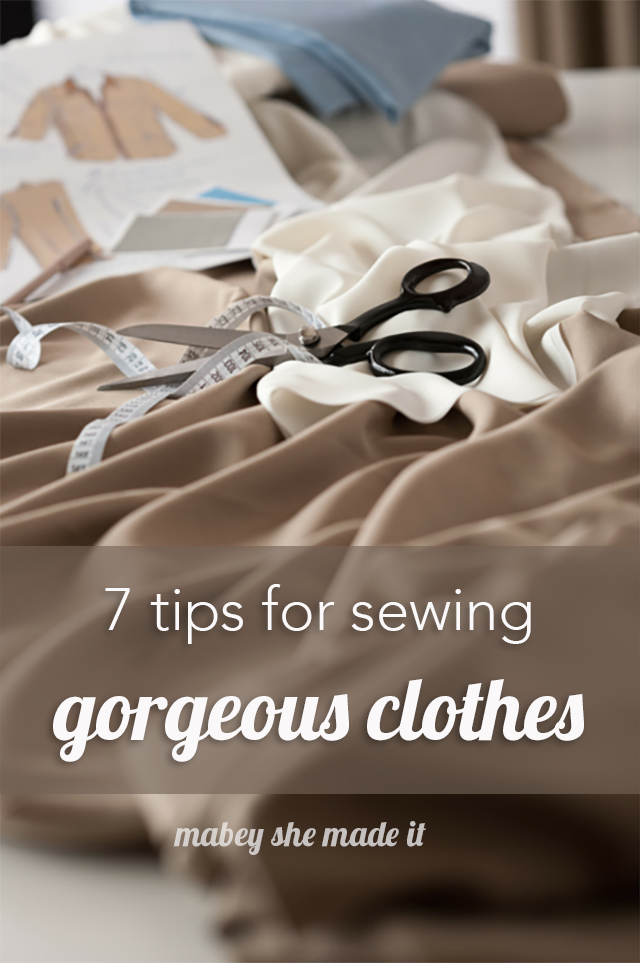 You've come to learn more about how to make your sewing look more professional and amazing, and I have so much to share with you. Before we get to those tips though, let me share a few more things with you. When I started sewing I would often look at the things I made and compare them to store-bought clothing and I noticed a few things that always made mine seem a little less polished.
If you want:
fashion that

looks expensive but no one suspects you made it yourself

classic pieces that

stand the test of time

pieces that are durable and can be worn for years because they're well made

to be proud of your creations

both inside and out
then read on, because I've been there. I didn't know a thing about sewing when I started teaching myself, and I'm so excited to share what I've learned with you.
Do you want to learn simple but effective tricks without having to go through years of trial and error? Click here and I'll email you more tips you can use today to get better results.
Click Next to get the tips!