I'm back with another watercolor printable! This time I painted up a citrus delight that will have you puckering with happiness. Yes, I pucker in happiness when I eat lemons. This watercolor was originally over at Capturing Joy for Kristen's Summer Series, and it was so fun to paint for my kitchen (even though it only hung there for about 2 weeks before we packed up to move. But that's just how it goes. So read on, and enjoy the printable!
---
I have an abiding love for lemons. I love everything from the trees they grow on, the scent, the taste, and the color. They're so perfect for summer. So it's only fitting that I pay homage to the lemon today with a fresh and simple watercolor printable that's perfect for your kitchen or anywhere really.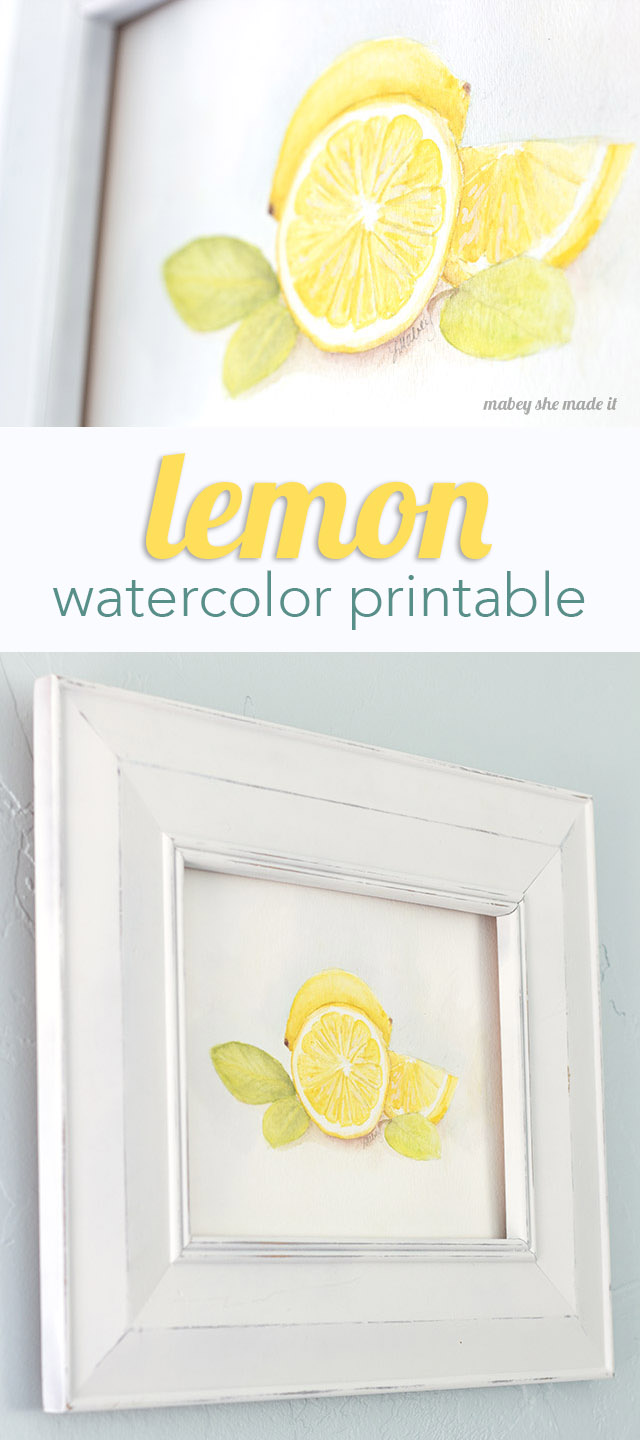 Good morning! I'm Lisa Mabey, and I blog at Mabey She Made It, a simple sewing, crafts, and home decor blog with a classic feel. I have a fairly uncomplicated style and I like the feeling of freshness, so you'll see that a lot in my colors and themes. I'm so glad to be here sharing my lemon watercolor printable with you today.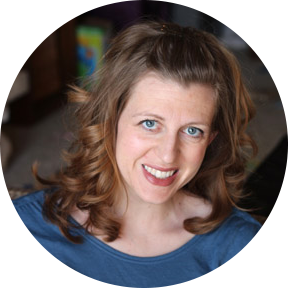 I love to watercolor. It takes away my stress as I blend and work the color, so every chance I get I like to sit and create. It's also something I love to do with my girls–we all paint together. So I'm combining my love of these two things for a print I did specifically for my kitchen.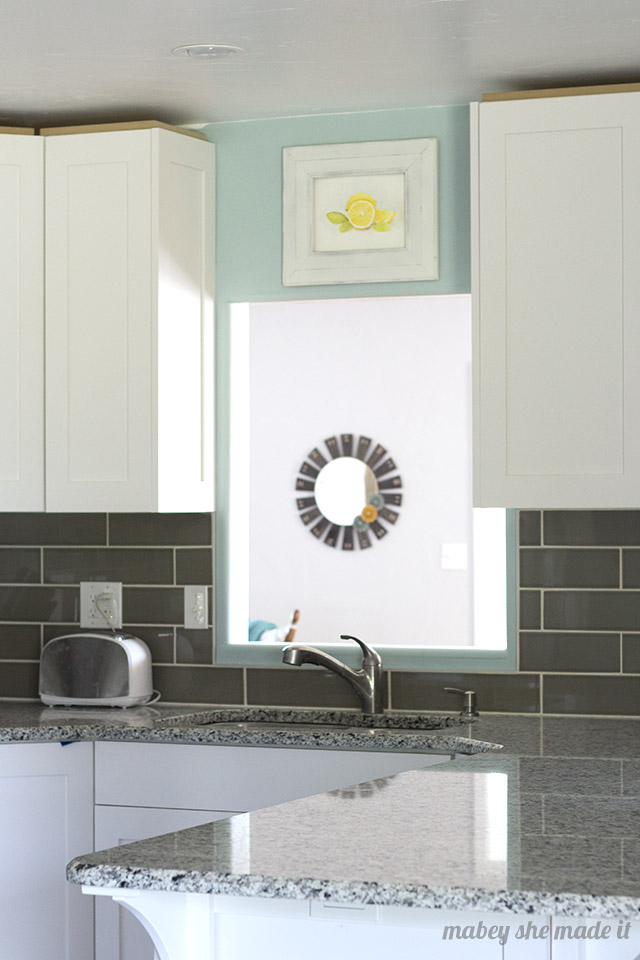 I love how fresh and bright it is. The lemony yellow even seeps into the leaves and makes me want to reach out and grab it.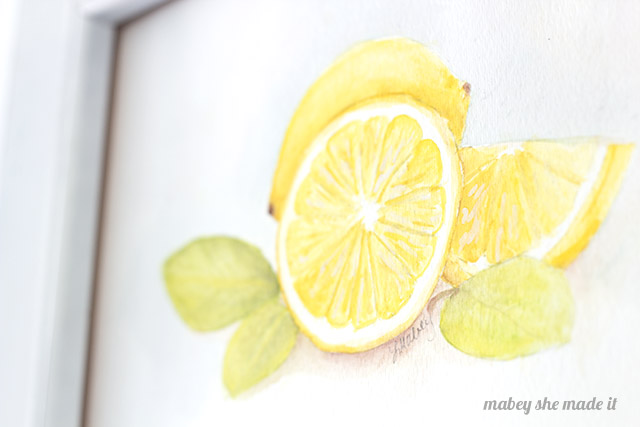 It's sized to be an 8 x 10 so you can print and pop it into a standard frame with no problem–you'll just have to trim a little.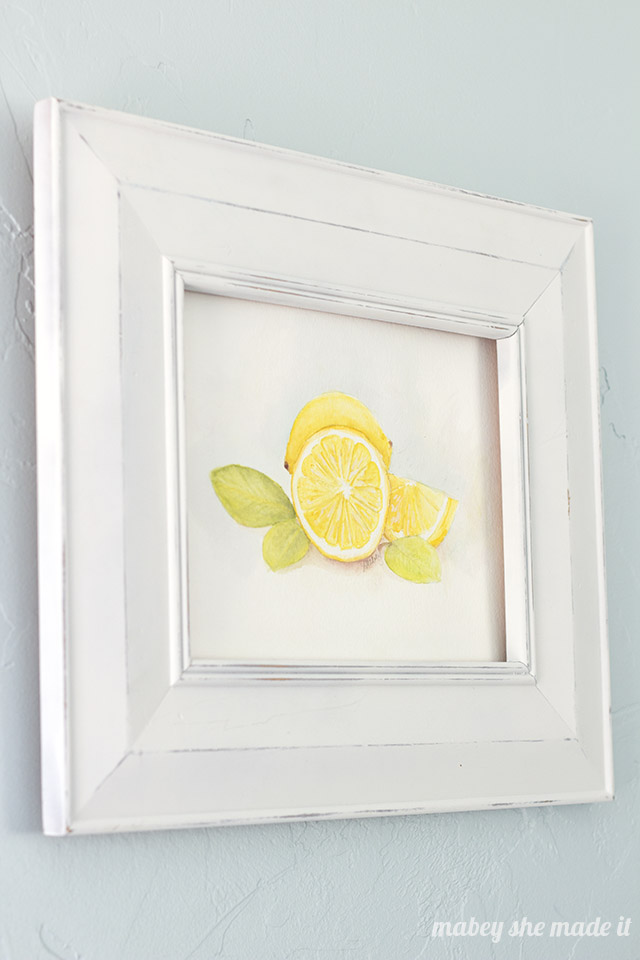 I'm so glad I got to be part of Kristen's Capturing Summer Joy series. If you like these printables you may also like these watercolors I have available at Mabey She Made It. I also hope you'll come see some of the other sewing and home decor projects I have going!