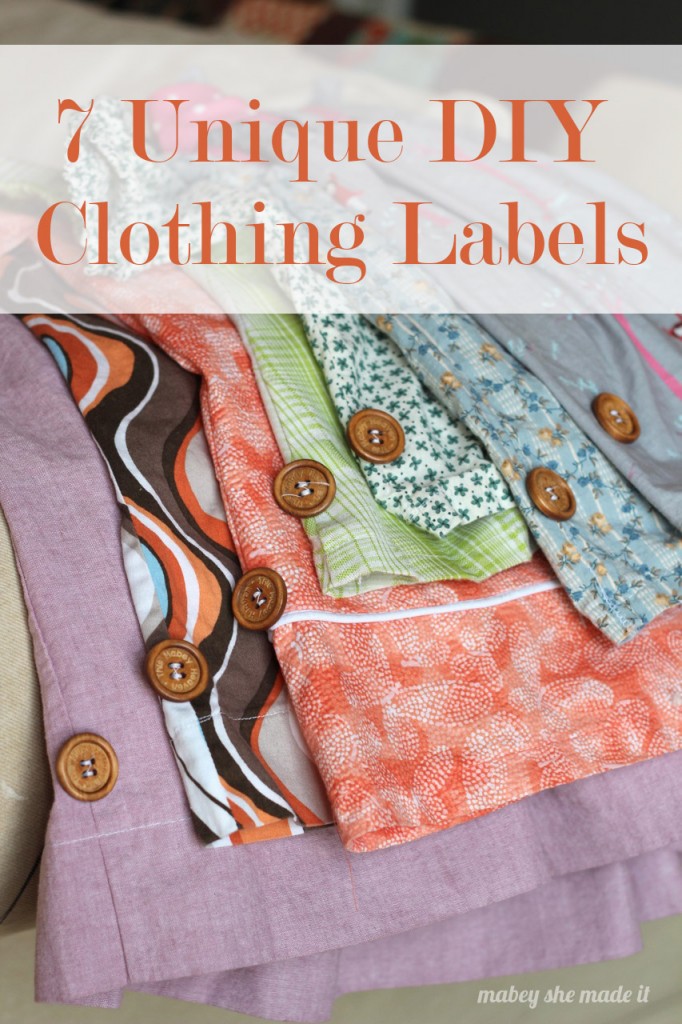 I started learning to sew a few years ago, and one project at a time, I've gotten to be pretty decent at clothing construction. I've also gotten to the point where the clothes I make are things I'd like to keep (those early experiments weren't pretty guys, but they were instrumental in my learning process). So along with keeping and loving some of the pieces I've made, I also wanted a way to "tag" them as my creations. So I started looking around at some fun options, and ultimately decided to try something a little unique.
Personalized Button DIY Clothing Labels
I had these buttons personalized through Pick Your Plum (a daily deal site, so they probably aren't available right now) and ordered a bunch of them. They were fairly inexpensive, and I loved the idea of being able to put buttons on the girls' dresses that were a little personal. A little while after they came, though, I started putting them on the left side seam near the bottom as my sewing signature.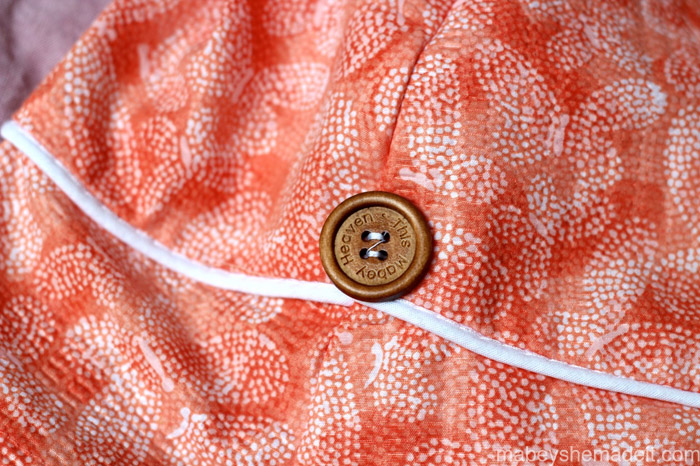 If you look through the sewing section, you'll notice them here and there on tops, skirts, and dresses mostly. I love that I have an easy way to identify the pieces I've made and to start a sort of brand, even if it's only for my own kids.
The pros to this method are that they don't itch, they're visible, and they aren't ruined in the wash. The cons are that I have to sew on an extra button.
Printed Ribbon DIY Clothing Labels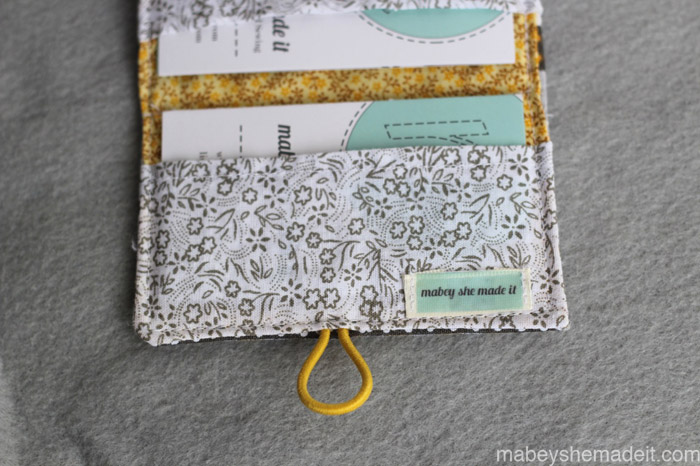 Here's another easy way to add a label to your sewn goods. These printed labels on ribbon were fun to create and were the perfect tiny little accent to these Business Card Holders. The pros here are that you can make a bunch fairly quickly. The cons are that I think they'd wash out eventually (but I figured a business card holder isn't going to be washed a lot so I haven't tested this theory) and that you have to have an ink jet printer to make them.
Stamped Twill Tape DIY Clothing Labels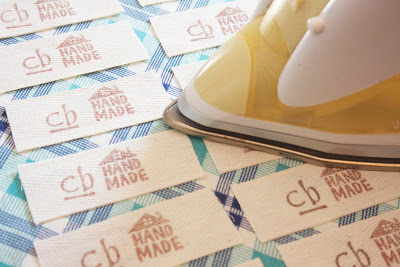 This tutorial for stamping your twill tape labels is another great way to make your labels. It's simple, cost effective, and you only need some very basic supplies to create them. You can go with simple colors like this tutorial at Crafty Blossom, or step it up a notch and dye your twill tape to differentiate sizes like the divine Katy at No Big Dill.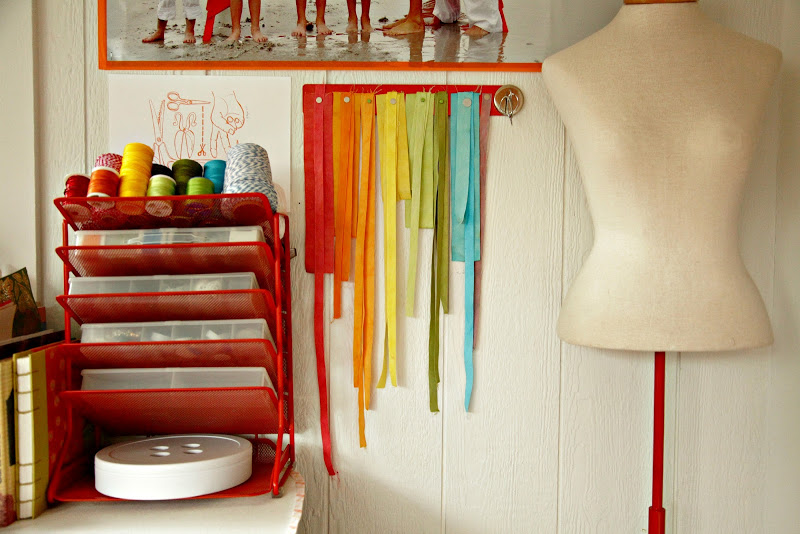 Embroidered DIY Clothing Labels
Another amazing example of unique clothing labels from Katy is to embroider your brand on each piece. I especially love the detail on this white dress with the detailed "No Big Dill" on the back. So gorgeous.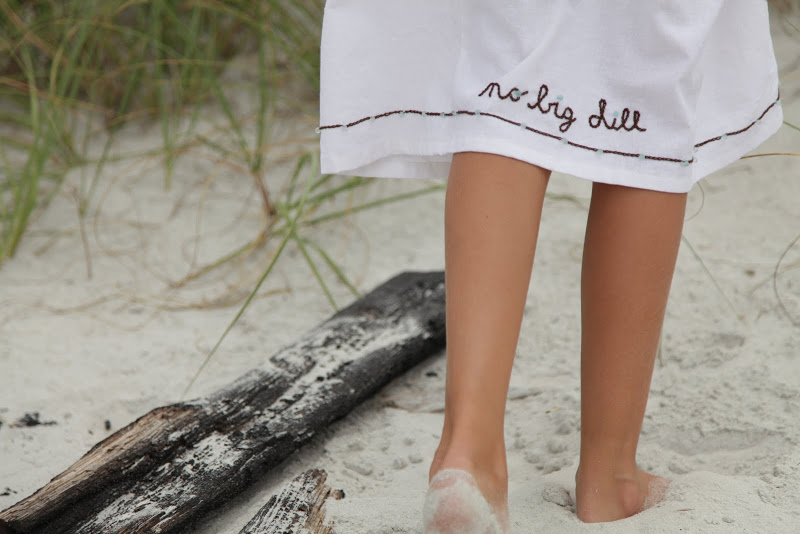 Printed Fabric DIY Clothing Labels
If you want to go a quicker route, how about having your logo printed on fabric and using the fabric as your labels? This awesome tutorial over at See Kate Sew looks great and would be durable as well. And it's pretty cheap when you consider how many labels you're getting!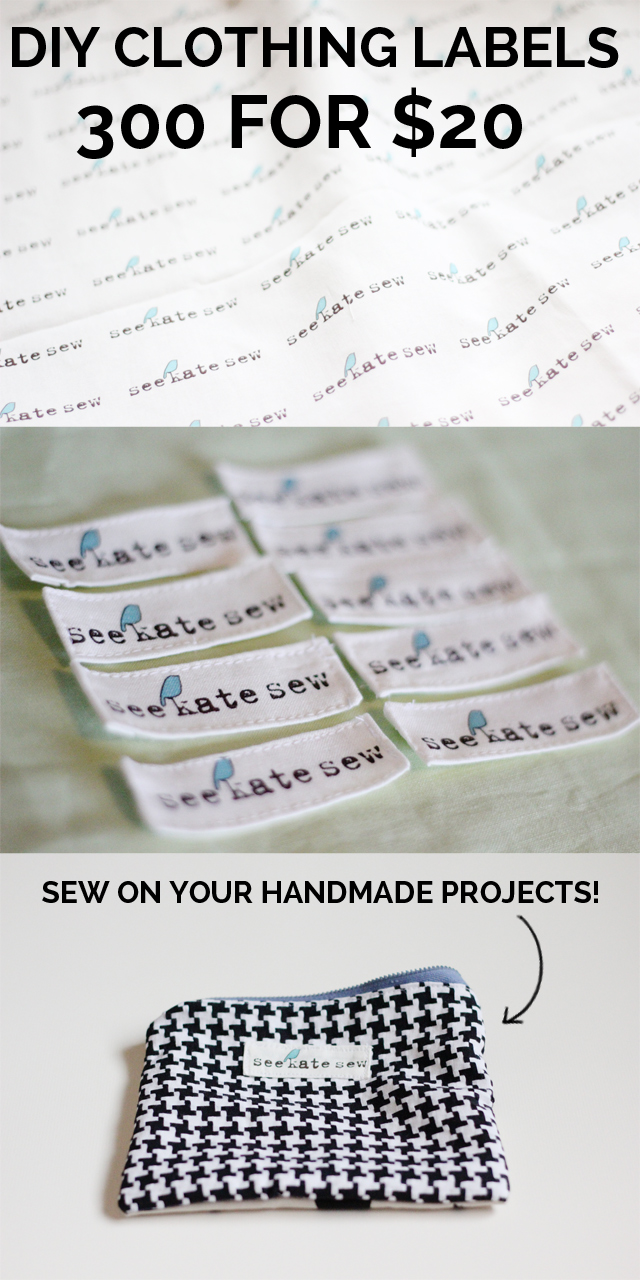 Silkscreened DIY Clothing Labels
And finally, if tags are too itchy, why not silkscreen your clothing labels on like the pros? Ashely shows you how to do it in this tutorial, which would be so cool to learn how to do. And would look incredibly professional.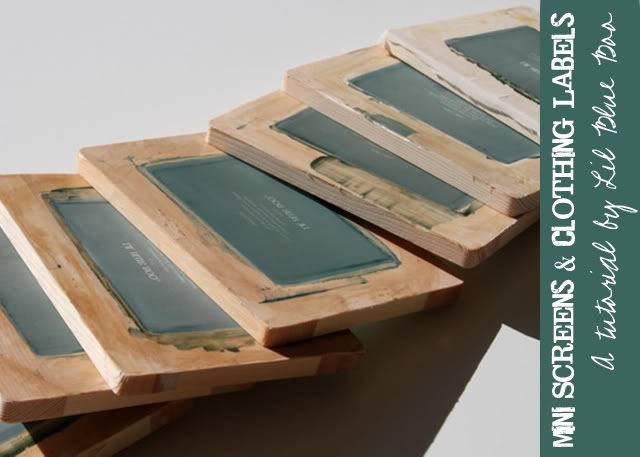 So which of these DIY clothing labels methods is your favorite? Have you tried any of them?