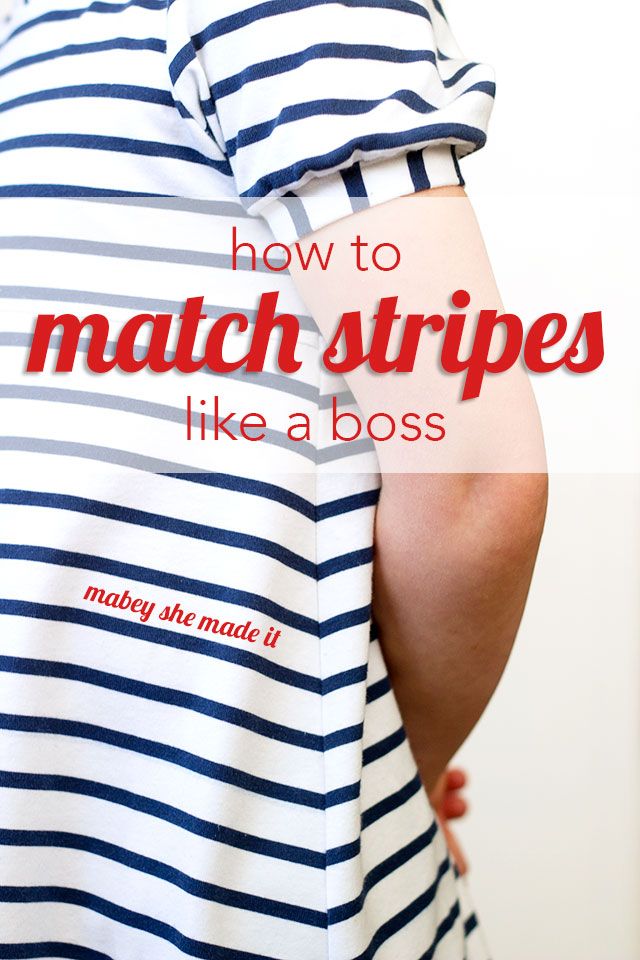 Have you ever bought a striped shirt or skirt and then realized once you were home that the stripes don't match up? Its annoying and doesn't look great and when you're paying for clothes you want them to look right, not cheap.
The same applies when you're sewing. When those stripes match up it looks awesome, and there's a great sense of accomplishment when you've matched them up perfectly.
But how do you cut out your pieces so the stripes match up? I'm sharing two methods with you today that accomplish the same thing. If you're trying for the first time or if you're not comfortable matching stripes yet, I'd recommend testing both out on scrap fabric to find what works best for you.
Regardless of your method, make sure that if you're cutting on a fold that your stripes are matched up exactly before cutting or they'll never match up after.
Click Next for Method 1