You probably came after seeing the butterfly tunic on Pinterest and I'm so glad you're interested in making your own. The great part is that its easier than you think and I'll walk you through it.


Through this post I'll show you
How to prepare the butterfly
Tips for choosing a tunic (and the pattern I used)
How to fit it to your model
Sometimes your creations take on a life of their own–that was absolutely the case with the butterfly top.
When I was asked to take a Square by Design square (available only at Jo-Ann Fabric and Craft Stores) and turn it into something fun, I thought about how I could make it really special.
The butterfly was meant to flit and fly. I couldn't really see it coming to life as a pillow or wall hanging, but if I were to put it on a little girl, that butterfly could soar. And it really does.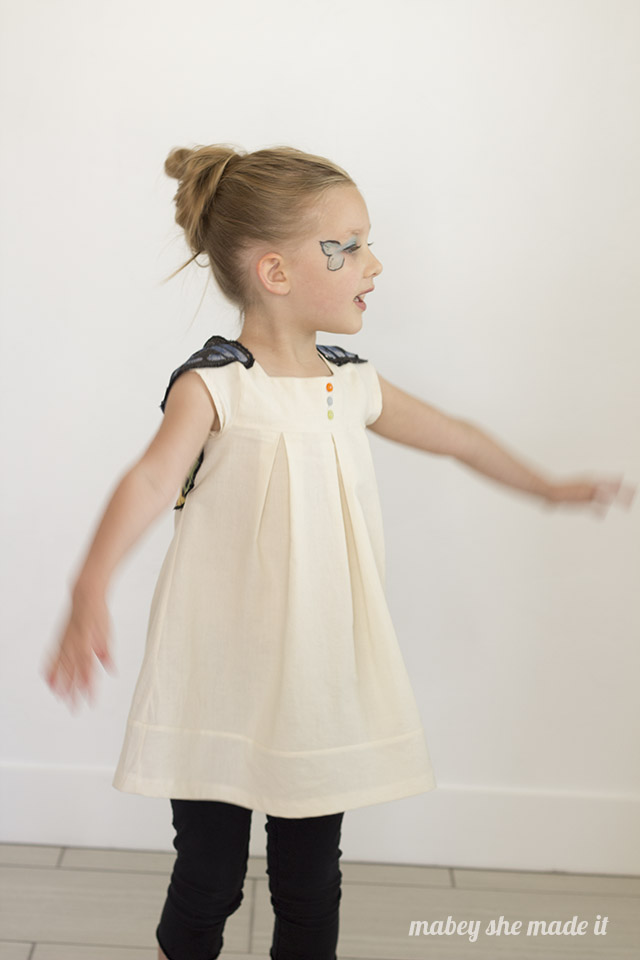 Sewn to a simple, elegant muslin tunic, the butterfly shines. It's eye-catching and beautiful, especially since you don't really expect it from the front. But turn around, and the butterfly top stops people in their tracks.
Click Next for Tips for Choosing a Tunic