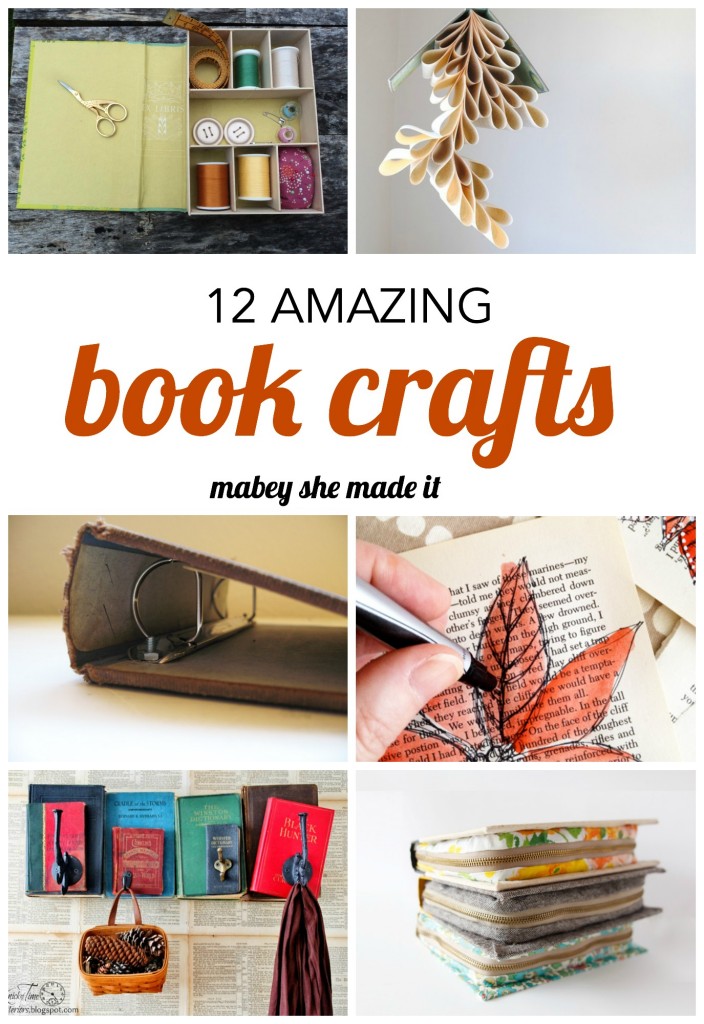 Welcome! I'm so glad you're here.
For those of you who love the written word and want it to be part of your aesthetic too, this post is for you. Pick up a new (old) book at the thrift store and get to work on one (or more) of these amazing book crafts.
I know some of you are cringing right now–how could anyone ruin a perfectly good book? Well, some books aren't perfectly good anymore. Some are outdated, irrelevant, or already in a condition where they can't be read anymore. So why not turn these books into something you'll use and cherish?
A while back, my sister worked on a project with a library that had old books they were no longer shelving. They had tasked her with making book crafts with these treasures to give to the library's donors as a thank you gift. What a perfect gift for the donors who obviously value books and reading.
The further we delved into repurposing books into new beautiful objects, the more discoveries I knew you'd want to see. You may have seen some of these beautiful book crafts before, but as a collection, they show the versatility of book crafts and the power of the written word. So let's get to the book crafts!
And if you just can't make one yourself, you can at least enjoy them for the beautiful creations they are. :)
Click Next for the First Ideas